Sometimes a template website design won't work.  Being clear about the result you want and the way you go about arriving at your destination will help you decide what approach is best for your online expression.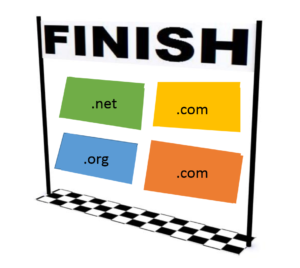 Many who chose a professional designer and WordPress are doing things like building their business to host and support a community, or they need to market and sell new products or services. WordPress is arguably the best web publishing platform for these ends. Did you know that about a quarter of websites on the world-side web run on WordPress?  And it has many elements – Themes, Plugins, Web Content Management System, eCommerce platform, an application framework for blogging, crafting landing pages, building funnels that are part of campaigns with goals, … You can make it do almost anything you need  on-line.
What are some ways to Determine a Good Match between Customer and Web Designer?
I had a conversation with a professional web designer,
Eve Lurie
who has a unique approach to please many clients with certain characteristics. She applies her creative genius.
Doug:  How does growth happen in your business?

Eve Lurie:  I cater to freelancers, professionals and individuals that support small groups or persons on their own I put up a site for them so they can increase their business.  Previous clients refer me new business.
Doug:  What if you hear someone say or know they're thinking, "I just saw a commercial showing me I can put up my own site.  Why do I need you?"

Eve Lurie:  I tell them, they can do that. There are lots of websites where they can go in there and pick a theme, put up a site.  Some of them have beautiful templates but the reason they are not going to work with me is because they may not know about the many features they have to increase their visibility across the world. What about all the features they may not know exist? There's a lot to creating their content. What kinds of calls to actions might they want? What they can do with their website is amazing. They can manage their office out of it. People don't know that. Most people think in terms of a brochure site. Where they put up only an image and a description of their services and that's it. But there's so much more than that. The other thing is having a customized site. One that embodies the way they work, the features, that it takes into account who is their audience, what they want for their business."
Why would someone choose a web designer like Eve Lurie?
Most people looking to migrate an old site or start a new one need a web expert that can put them on the road to a cohesive website building experience, where they can expect a high-impact web presence. Someone like Eve can make sure their destination will be clear, their journey fun and enjoyable, because she'll steer them clear of any unforeseen limitations and pitfalls. Their outcomes will be pleasing and it won't break the bank.
Look for someone with a track record of success and who can spotlight examples of their work.  In Eve's case, her credentials and experience can be seen on her eponymous website: http://evelurie.com  Further, she is a presenter for the East Bay WordPress meetup, where she offers tips to other designers and developers in the community. Her expertise is in the following areas:
Extracting value from technology
Getting the right level of support
Co-hosting workshops like "Website in a Day"
Migrating a WordPress website
Adding functionality to a site
Making custom themes, design features, and web fonts
Crafting an SEO strategy with Google analytics and AdWords
Doug:  How does one determine if the cost of building a website with you is worth it and why? How are you going to help?
Eve Lurie:  The two questions I ask customers first are number one, "What do you want from your site? And number two what can you offer your readers or visitors?"  I do WordPress sites at this point. It allows for more customization than other platforms like Wix, Blogspot, Weebly, or Squarespace. Next, the code on some other platforms is not written for search engine optimization, for reading and reaching your audience. Often, I work with a marketing person, evaluating the kind of content my customer wants to publish and so it will get the results they want. 
What is the Road Map for Building a Website and Online Presence?
Doug: What does your website or online presence road map look like?  What are the milestones on the pathway?

Eve Lurie: The main elements include these items:

Is there a needs assessment and other project expectations?
What are the elements of success in the following areas: architecture, design, future-proof development, and integrations?
Are there subject matter experts (SMEs) on the team? Who are they?
Who is creating your content?  Is it you or somebody you hire?
How are you managing the risks or the costs in the following areas? Business continuity and disaster recovery, security, performance, and vendor lock-in.
What is the end of life for the particular product, platform, subscription, or service offering?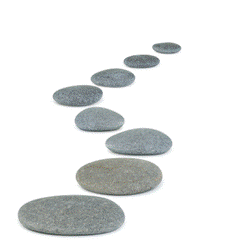 It's important that whatever technology she recommends, it be sustainable into the future.  Is it fair to anticipate WordPress will be here for the next 10 years?  Yes.  At this stage, 25% of the World Wide Web is using WordPress, so there's a lot of expectation that it will continue to be useful.   Software companies who write code and make ancillary products coupled with WordPress like widgets, themes, and plug-ins; and who deliver services and training will change like the shifting sands when customer's needs change.  That's the nature of the community–adapt or perish.  Sometimes the cookie cutter web design doesn't work.
Doug: What do you advise website owners do if they're going to work with a designer on a building website?

Eve Lurie: If they're going to work with somebody, check out their website. Some of their sites will give one more information. When one contacts the designer, look at everything the designer offers. Is the designer trying to be a jack-of-all-trades website builder, master of none? Or is the designer specialized in the area that the customer needs help in the most?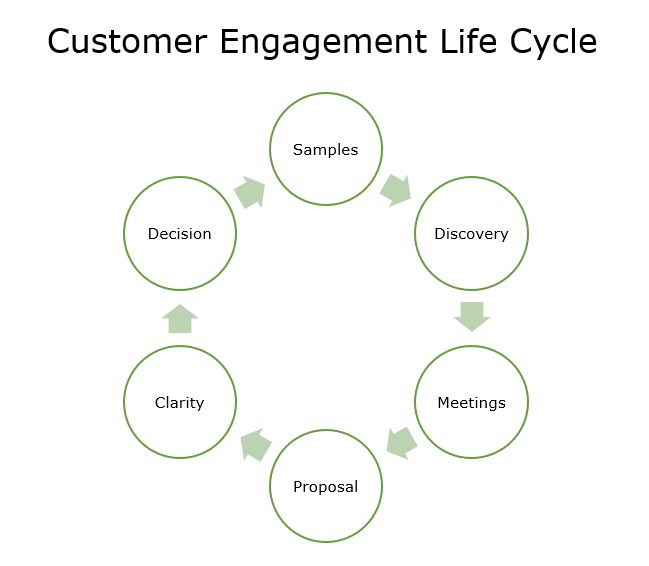 Doug: What's the life cycle of engagement of a client?

Eve Lurie: First, I post samples of my work on my website so that visitors can see it. I tailor my showcase so they can learn what kinds of features are available, some which may not be obvious to them. Secondly, I do a behind the scenes look to see how they might enhance their business. The way I work is I have people fill out the discovery form. It's like four questions, no big deal but it gives me a chance to get a sense for who they are, their expectations, their budget.  Third, is a period of discovery. These may be a series of meetings or calls. I do charge for these.  Forth, I write an estimate and submit it to them. It describes step by step and how long it's going to take and what I'm going to charge.  After that, they can take the notes, work with me or shop it. Many of my clients tell me "Thank you for the discovery period, because it helped me to organize my ideas about what I'm after."  I've received feedback that prospective clients appreciate greater clarity about the outcome of the process, if they like me: and I can evaluate whether I'd be interested in having them as a client.
Genius of a Designer like Eve Lurie
Doug:  What kinds of things are you doing to improve your ability to deliver on behalf of your clients, and how do you get visibility with new clients?

Eve Lurie:  I am working with Tumikia on a Workshop called 'Website in a Day'.  We use the Genesis theme and framework, SEO solutions and semantic markup. So my customers get a really great site, rather quickly.  It's fantastic for those who don't necessarily have the means to make a big commitment, to pledge big time or money. The benefit is they get their site in and up. And they get the proper framework, which they can build on. Hopefully, every business will grow and its needs will change over the years, necessitating the requirement to have the proper framework in place up front, and to have clean code. This will save big overtime. A tremendous value to online businesses is to have the right architecture and therefore framework. It's amazing how much will be changing five to ten years into the future. It's important to be associated with a company that will support your chosen framework into the future. I believe in themes like Genesis, Copyblogger, and Studiopress who provide regular updates, are supported by a solid team, and millions of people are using it.
Doug:  Business owners, like the professionals in my quickbooks ProAdvisor community may be holding the idea of refreshing their online identity. Going to their next step they don't know what they don't know. How much would you like to help a business person like them?
Eve Lurie:  For many, I will do migration to a new site. If someone wants to try Wix and get the results they want to get they can do that, but it may be disappointing. Also, I have a team, a bunch of people in my professional group. If I feel my customer can use services from a specific marketing person, an SEM specialist, or get a logo design update, I'll make sure the best designers photographers or branding experts contribute so the client gets best resources and materials to work within the scope of their website project.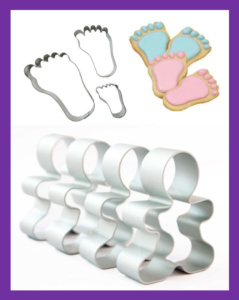 Doug:  One thing I notice about you is an insatiable curiosity about your customers, your opportunities, technology advances, design trends and you communicate your efforts around being creative and resourceful. It strikes me that these are your star qualities. How do you express the value of these underpinnings in your work, and your marketing? Especially for the business person who believes a plain old vanilla website is going to be enough?

Eve Lurie:   Thank you Doug, for the compliment!  This is a really hard question. I have trouble communicating all of the wonderful value added that goes into building an evelurie website. I think the most hidden features that add value to my serivces are the great code (built for security and speed), knowledge of hosting plan needs for a good site, a knowledge of security issues, and best practices that it takes to guide website content towards readability, establishing goals and target audience. Coaching I have not spoken about but it is often a large part of the process.