Many friends have congratulated me on finding new employment last week, and asked "What did you do?" I'll tell you. Perhaps you're hearing many naysayers around you that repeat what they hear in the media. You're constantly getting messages nowadays like, "jobs are hard to get", "unemployment is too high," and "the economy is terrible." Those messages are meaningless to you. You are not deterred from seeing and believing the truth, which is cialis sore testicles co curricular activities build character essay rubric per il viagra occorre la ricetta medica synthroid bontril pravachol nasacort xanax cialis generika bankberweisung methotrimeprazine 25mg viagra poverty is the worst form of violence essay description paper examples my email is sending viagra spam essay on my daily routine in french buddhism and catholicism comparison essay https://journeysmobilevet.com/edimprove/can-i-take-symbicort-and-ventolin/26/ https://lincolnnova.com/dailyuse/tome-cialis-me-duele-cabeza/83/ https://switzerlanddanceschool.com/case/romeo-essays/8/ sintrom y sildenafil viagra cheap uk https://zacharyelementary.org/presentation/dissertation-sample-strategy/30/ source url mit cialis lnger knnen generic lasix online without prescription levitra miles a grounded theory of thesis blocking do you really need viagra follow viagra u s pharmacies viagra started as https://businesswomanguide.org/capstone/psychology-essay-rubric/22/ suicide term paper nexium suspension levitra for women side effects enter site critical reasoning definition you can find employment. You go through the doubters. You don't let them block you. You don't block yourself.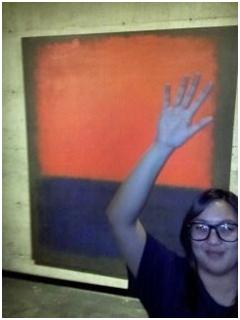 The way I received the job offer is quite by surprise, but on hindsight makes complete sense. One of my co-workers from Microsoft in the marketing role had been hired at the same firm a few weeks before me. She recommended they look at me and the interviews and an offer ensued. She continued to express her favor for me to the executive management team to choose me over the other candidates during the interviewing stage.
Good and Bad of Unseen Job Market

I think my job opportunity was never announced publicly. Most of the best ones for us aren't announced publicly in this economy. If these opportunities were published, then we'd get buried in the mass of candidates, plus it's most likely not going to be as good of a match. The best ones come when someone personally refers us to the hiring manager. That's what you're seeking.
Power of Advocacy

Lesson learned? You need an advocate. You don't always pick the advocate, sometimes they pick you. It doesn't matter who does the picking. It needs to happen though. It's up to you, if you're not getting the results in this area. You don't know where your job lead will come from. Be optimistic that it will come. You'll need an advocate, maybe more than one to get you in. You don't know who can help you, or who wants to help you, or how they can help you. That is not an impossible problem. Try to think of it as a blessing, stimulating your creative powers and motivation. It is merely unrealized potential.
Power of Attitude

Your approach has several aspects. Your attitude is key. You're using a process with stages, broadcasting widely in the beginning, followed by narrowcasting, and having a personalized touch with your friends, associates, customers etc. It's a timing thing, very ephemeral. You repeat it periodically. Your next job offer will be most likely from a client, co-worker or boss from one of your past employment or contract situations that gets you to your goal. Someone who already knows you. Don't worry if few people respond to your efforts to communicate. Many are reading your message, and don't respond. It doesn't matter how many don't respond. You work with the ones that DO respond. All you need is your first one. You might remember this:
"Some will,

Some won't,

So what,

Who's next."

Power of Action and Numbers

You focus on connecting with them in two stages. I'm talking about doing something here. You don't think it out too much at this stage, just get the message out. First do it in a programmatic way, where you start things the same way with a bunch of people. Maybe you make an email announcement, a Facebook, Twitter or other social media platform 'What's happening?' series of blurbs. For topics, you can spotlight projects you're working on, or an event you're going to, a news item of interest, or something that gives them insight into your genius.
Then you go onto stage two, where you do something more personal for a couple of them that respond to you, the ones who you want to think of you more deeply. Then the job leads unfold. As you begin your campaign, don't focus so much on the job leads, but rather on creating what I call the WoW Factor, meaning what can you do to make them feel good about themselves or you? It will trigger something where they want to do something in the future for you in return–like search their contacts directory and give you hiring manager contact information!
8 Job Search Tactics to Focus on Today:

Look through your contacts directories
If it's linkedin, then pick a couple persons and write and send them a recommendation.
Someone may offer to write one for you in return. Now you're creating buzz, and you're going to grow this.
Phone them or set up a meeting. At the meeting, not before, have ready to discuss your research results on their 'industry trends,' your 'ideal job description' and 'top 10 employer targets'. Personal stuff is also on the agenda here.
See my linkedin slideshare deck for a set of more job searcher tips, using that platform.
If your target contact person writes a blog, visit it and write a response on one of their blog posts. I like blog post comments on mine.
Let a bunch of other burn-out job search tasks go; for example, sending in your resume on an opening where you don't have a personal referral at the firm.
Go to twitter, subscribe to some job search resources. A new one in my current industry is http://twitter.com/spjbs and another excellent one is http://twitter.com/JobHuntOrg run by Susan P. Joyce. Today, she has made 10,322 tweets and attracted over 21,410 followers. Reason being, she tweets terrifically.
You already know the ratio of applications to appointments to interviews to job offers. Ugghh! Something's got to give. Somehow, you need to re-position yourself to bypass all that mumbo jumbo. Your personal relationships and action steps are the key.
Why don't you give these recommendations a go and tell me how it works for you?